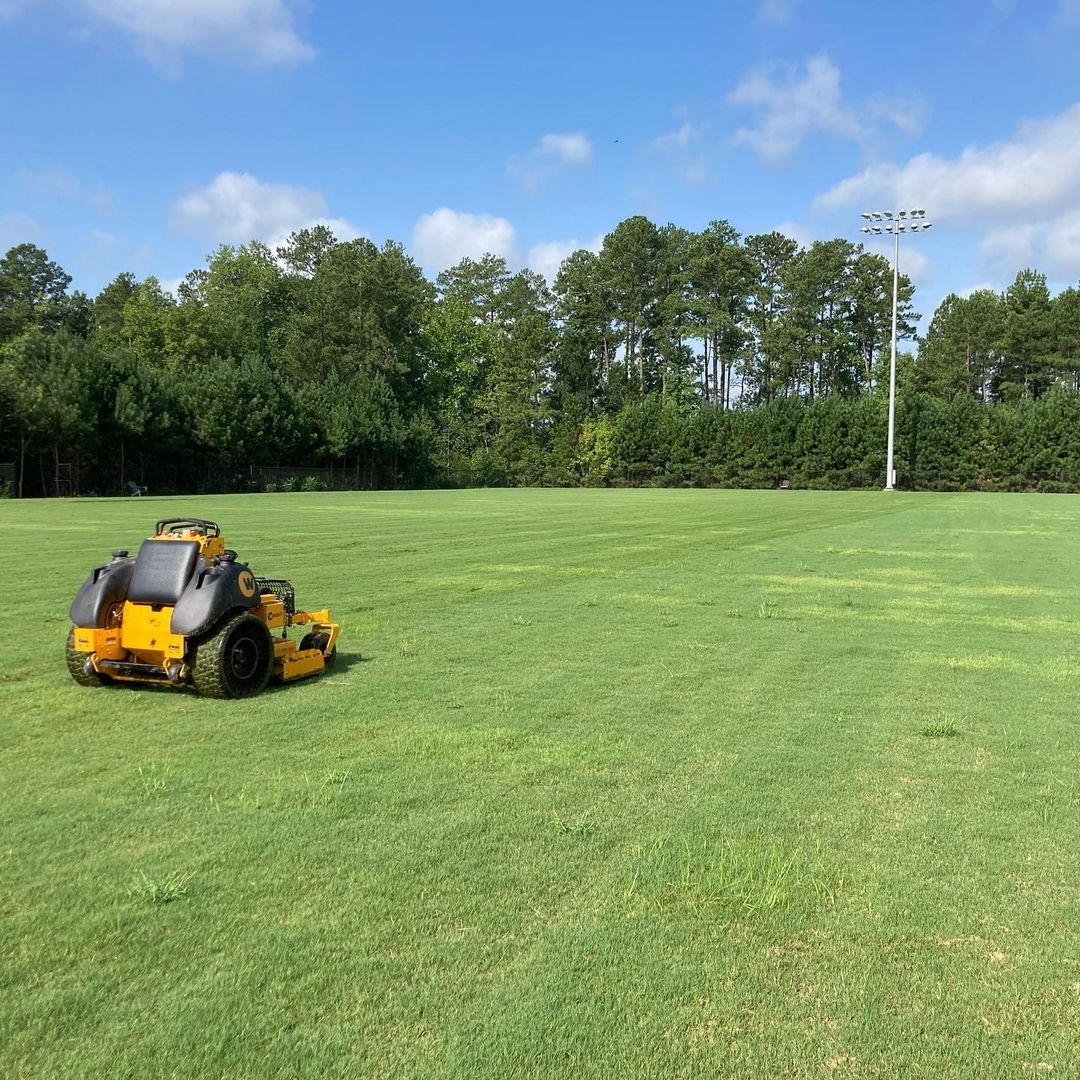 Putting Safety First for Autonomous Lawn Mowers
Feb 3, 2021 | Blog Post
Robotic technology is proving to be a game changer for many industries. Advances in artificial intelligence are enabling robots to perform some of the world's dullest, dirtiest, and most dangerous jobs. For Atlanta-based startup Greenzie, autonomous lawn mowers may be the key to transforming the world of commercial lawn care– as long as they're designed for safety.

Greenzie is on a mission to free humans from repetitive outdoor labor with the power of robotic mowers. Their software and retrofit kits transform existing zero-turn commercial mowers into self-driving vehicles. Not only do these autonomous mowers help alleviate the strain of labor shortages in landscaping, they also reduce cost, increase productivity, and automate tedious work.
| | |
| --- | --- |
| | But making sure that autonomous mowers operate safely is no easy task. Commercial zero-turn mowers are dangerous machines, equipped with sharp blades and weighing, in most cases, upwards of 650 pounds. Automating that type of machine and introducing it into real-world, outdoor, and unpredictable environments could pose serious safety risks. |
Greenzie recognizes the potential risks and has made safety its top priority from day one. In fact, "Safety First" is the company's first core value and a guiding principle in its development. Their system has several layers of built-in safety, including advanced AI software and object-detection, and FORT remote controls. FORT's built-in emergency stop functions as a last line of defense for accident-prevention. It also gives users peace of mind, knowing that the machine can always be stopped remotely with the push of a button.

The benefits of autonomous mowing are huge. A landscaper can spend his or her time on more detail-oriented work like weeding and edging, while their robotic mower cuts, or "stripes," the middle of the lawn. This allows Greenzie's customers to do more with fewer people– alleviating some of the strain of the turf industry's labor shortage. In addition to multiplying output, robotic mowing also takes a human away from a monotonous, dangerous task and allows them to focus on more valuable work.
As a safety company, we're glad to see robotic innovators like Greenzie who recognize safety as a top priority for autonomous machinery. To build trust in autonomous systems and reap their benefits, we must ensure that the people around these machines are always safe, protected, and in control.

Learn more about FORT's partnership with Greenzie in our case study.