Keep Safety in the Palm of Your Hand
In an emergency, every second counts. FORT's Wireless E-Stop saves you valuable time when it matters most. The handheld remote stop button can shut down any machine system from a safe distance. When fixed emergency stops are out of reach, the Wireless E-Stop provides instant peace of mind.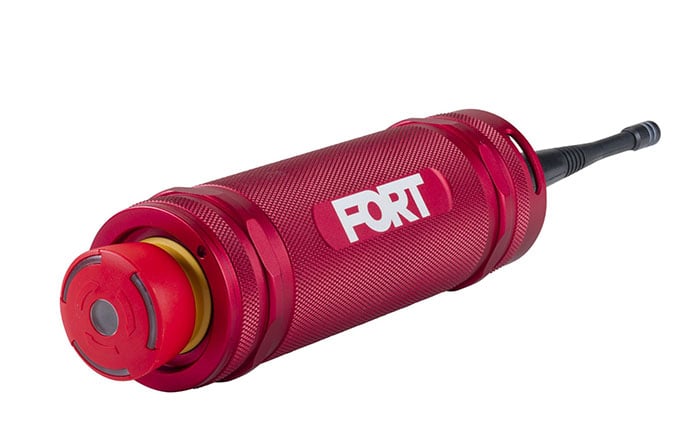 Prevent accidents and protect your team
Patented safety system for maximum reliability
Redundant two-way monitoring ensures that your "stop" command will always be heard
All-day battery and long-range connectivity
Designed to leading industry safety requirements
The Wireless E-Stop works with any machine that has an emergency stop circuit. Remote stopping protects people and property in a variety of machine applications.
Stop mobile robots, industrial machinery, autonomous systems, and heavy equipment instantly and safely.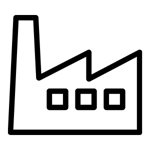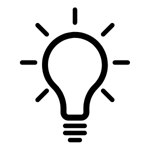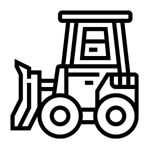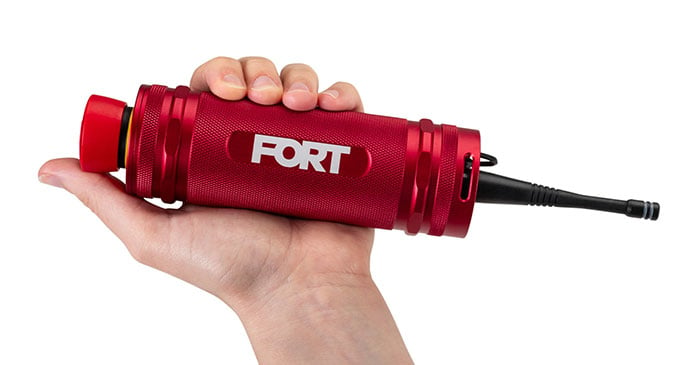 Intervene Immediately from a Safe Distance
The lightweight Wireless E-Stop can be carried or worn on a belt for all-day protection. Once paired, the handset and receiver are in constant two-way communication.
In an unsafe situation, a push of the remote emergency stop button will trigger an immediate, safe stop of the machine.
Integrates with Existing Systems
The Wireless E-Stop is easy to incorporate into your existing safety systems. The E-Stop handset pairs with FORT's Vehicle Safety Controller (VSC) receiver. The VSC can be mounted on any machine and hard-wired into any standard E-Stop circuit.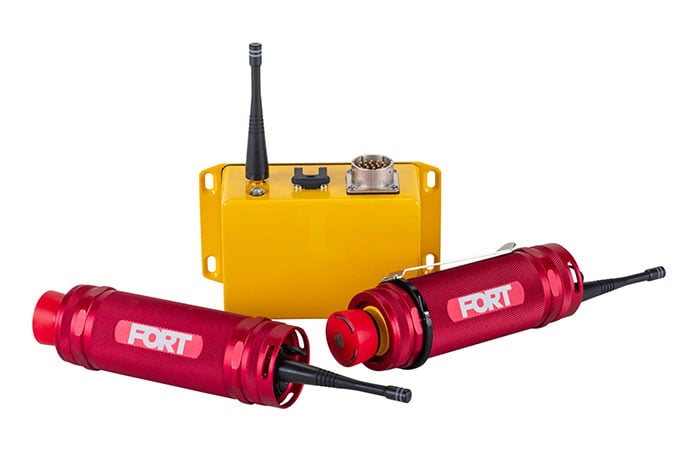 Multipoint pairing options allows you stop one of more machines from one or more E-Stop locations. Use FORT's configuration tool to easily set up your system and pair Wireless E-Stop handsets with VSC receivers.
Stop up to 11 different machines from a single Wireless E-Stop.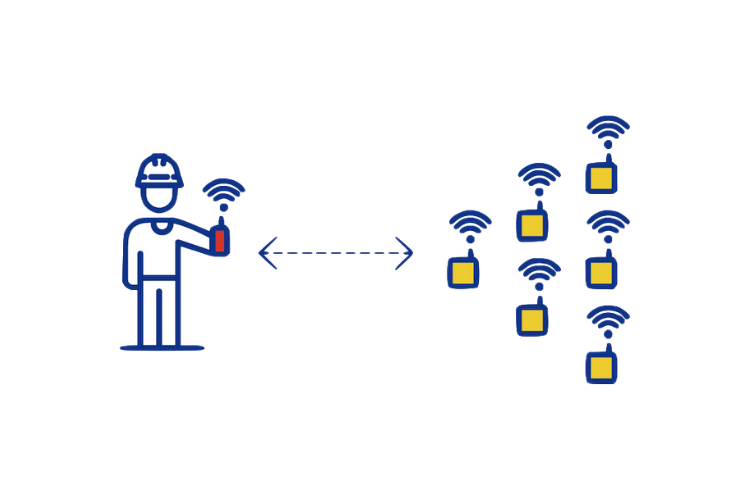 Stop a single machine from up to 11 different E-Stops.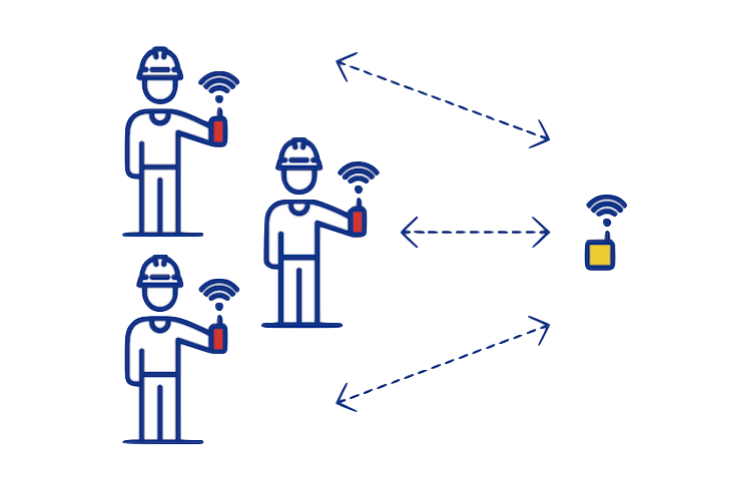 Pair multiple handsets and receivers to configure a system that meets your needs.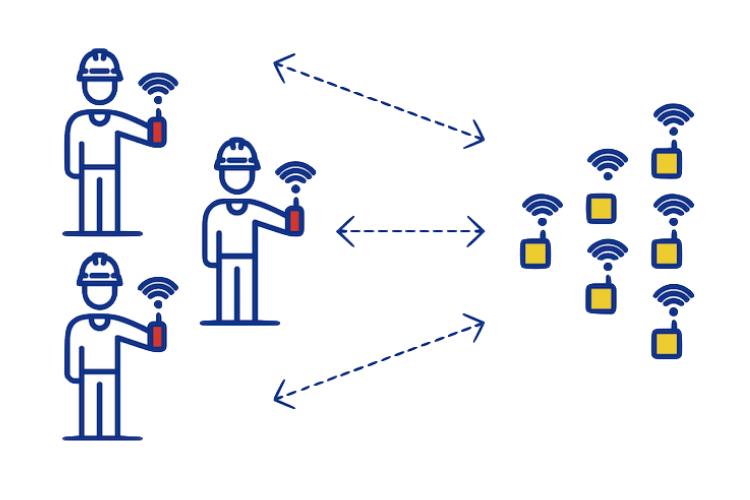 2km LOS range with 900 Mhz radio.
500+m LOS range with 2.4Ghz radio
Designed to meet ISO 13849 PLd Cat 3
-20℃ to 60℃ operation
Up to 12 hour battery life
Operates while charging
IP65 rating for industrial use
Pairs with FORT's Vehicle Safety Controller
Wireless E-Stop Case Study
SPEAK WITH AN EXPERT
For Wireless E-Stop pricing and technical information.