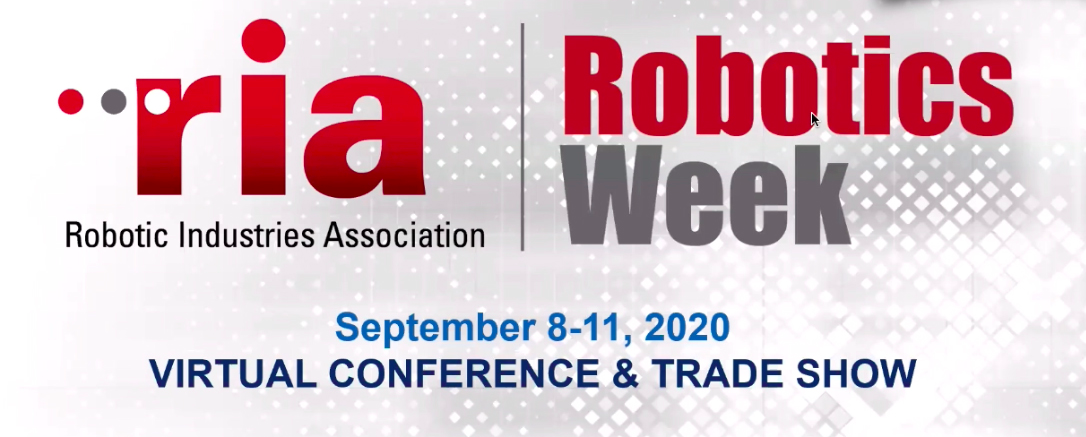 Our Top Picks from Robotics Week
Sep 20, 2020 | Blog Post
The Robotic Industries Association's first virtual Robotics Week conference wrapped up last week, with attendees from around the world converging on the virtual show floor. The four-day online event was full of panel discussions, demonstrations, and keynote talks on all aspects of robotic automation, from planning and integrating to maintenance and measuring ROI.
If you missed the show, not to worry! Videos from all events are available online through September 30, and registration is free. Here are a few FORT picks for robotic talks to watch.

The ROI of Robotics: Case Studies in Automation
With panelists from Honeywell Intelligrated, Calvary Robotics, and JR Automation Technologies, this discussion talks about one of the most important concerns for businesses looking to integrate autonomous systems: ROI. In addition to sharing real-world use cases, this session breaks down some of the many factors to consider when investing in new technology, such as how to assess your automation needs, how to measure success, and how to make sure you're getting the best return from your robotic investment. Watch the video here.

What's Next for Robotics: A Look at the U.S. Robotics Road Map
First published in 2009, the U.S Robotics Road Map is released every four years. The report is the result of an effort from close to 150 people in industry and academia to analyze the driving forces in the industry and analyze the ways that robotics can address society's challenges. In this keynote address, Henrik Christensen of the UC San Diego Contextual Robotics Institute discusses the 2020 Road Map, which has just been released. This year's report addresses pressing challenges such as COVID-19 and an aging population, and looks at the biggest industrial and societal drivers to robotic development. Christensen gives an excellent summary of the major developments in robotics over the past two decades to contextualize the major factors in the report, and also discusses what other initiatives must be undertaken to ensure U.S. is a leader in robotics.

Supervised Autonomy: Extending the Capabilities of Robotics
In this talk, Erik Nieves, CEO of Plus One Robotics talks about autonomy's "Missing Middle." This term refers to a mode of work in the middle of the autonomy spectrum, where one human can digitally manage a crew of robots anywhere in real time. Nieves sees this as true human-robot collaboration, where artificial intelligence and human intelligence combine for maximum productivity. This talk discusses the nature of supervised autonomy, how it has developed, and how to unlock its still largely untapped benefits moving forward.

Next Up: Technologies for Protecting Your Robot Webinar
For more discussion on advances in robotics, don't miss this free webinar from RIA. FORT Robotics's Nathan Bivans is joined by David Sandiland from IGUS and Chris Tur, CEO of Roboworld for this interactive discussion of different approaches to protect robots and the people who work with them. Join us to learn about best practices, safety compliance, cybersecurity, and more.
Now available on demand. Access for free here.
Don't miss our next event!
Join our mailing list for occasional updates, videos, and tips on machine safety and security.